Phebe Vayanos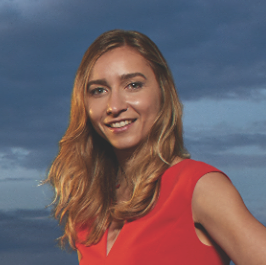 Assistant Professor of Industrial and Systems Engineering and Computer Science
Education
2013, Doctoral Degree, Computing (Operations Research), Imperial College
2007, Master's Degree, Electrical Engineering, Imperial College




Biography
---
I am Assistant Professor of Industrial & Systems Engineering and Computer Science at the University of Southern California, and Associate Director of the CAIS Center for Artificial Intelligence in Society. Prior to joining USC, I was a lecturer in the Operations Research and Statistics Group at the MIT Sloan School of Management, and a postdoctoral research associate in the Operations Research Center at MIT. I hold a PhD degree in Operations Research and an MEng degree in Electrical & Electronic Engineering, both from Imperial College London.


Research Summary
---
My research is focused on Artificial Intelligence and Operations Research and in particular on optimization, machine learning, and game theory. I aim to build foundational knowledge in these areas to enable the design of intelligent systems that can operate reliably in the open world, in complex, uncertain environments, and against strategic adversaries. I design algorithms that are suitable for use by human decision-makers, that are transparent and interpretable, and that integrate human value judgments. My research is motivated by problems that are important for social good and aims to craft solutions that are fair and non-discriminatory, and therefore suitable to be deployed in our society. My aim is to advance research in Operations Research and Artificial Intelligence in a manner that will benefit society and in particular low resource communities and others that have not benefited from these recent developments.

In 2019, I served as a member of the ad hoc INFORMS AI Strategy Advisory Committee. I am an elected member of the Committee on Stochastic Programming (COSP).

My research is supported by the NSF, by the U.S. Army Research Laboratory's Army Research Office, by Schmidt Futures, by the METRANS Transportation Center, and by the Zumberge Diversity & Inclusion Grant Program at USC, among others.

I am a recipient of the INFORMS Diversity, Equity, and Inclusion Ambassador Program Award.


Awards
---
2020 INFORMS, Institute for Operations Research and the Management Sciences INFORMS Diversity, Equity, and Inclusion Ambassador Program Award
Appointments
Daniel J Epstein Department of Industrial and Systems Engineering
Computer Science
Office
OHE 310L
Olin Hall of Engineering
3650 McClintock Ave., Los Angeles, CA 90089
USC Mail Code: 0193
Contact Information
Links