Mike Lee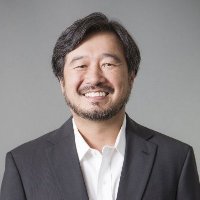 Senior Lecturer of Information Technology and Industrial and Systems Engineering
Education
1994, Bachelor's Degree, Computer Science, University of California - San Diego
1994, Bachelor's Degree, Economics, University of California - San Diego




Biography
---
Mike has split his career between major studios (Fox & Warner Bros) and innovative start-ups that have revolutionized the Internet (Netscape). He is now at his dream job of engaging with students at USC.

Mike teaches undergraduate and graduate courses in digital entrepreneurship and enterprise systems for USC's Viterbi School of Engineering and Marshall School of Business. He also serves as Secretary General of the USC Academic Senate. He has previously served as the CTO of USC Annenberg's Media Impact Project.

Prior to USC, he spent the previous decade at Fox and Warner Bros, as a VP of Technology and Director; Netscape as a Technology Evangelist; and CTO/VP Technology for various Internet/software companies.

Mike has spoken on Internet technologies, digital entrepreneurship, and enterprise systems at major conferences across the world.

Mike resides in greater Los Angeles with his wife, daughter, and son.


Appointments
Information Technology Program
Daniel J Epstein Department of Industrial and Systems Engineering
Office
OHE OHE 530E
Olin Hall of Engineering
3650 McClintock Ave., Los Angeles, CA 90089
USC Mail Code: 1456
Contact Information
Links